Master of Arts in Sociology
About Graduate Studies at California State University, Dominguez Hills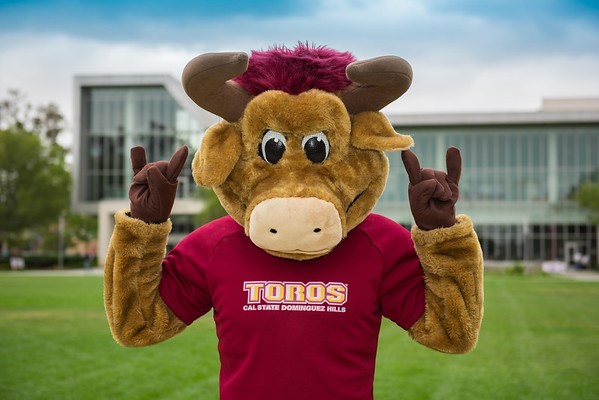 Thank you for your interest in graduate studies at California State University, Dominguez Hills. We are a comprehensive university, accredited by the Accrediting Commission for Senior Colleges and Universities of the Western Association of Schools and Colleges (WASC).
California State University, Dominguez Hills provides an ideal setting for advanced study. Located in the Los Angeles area, the university attracts a diverse student population and allows exposure to a variety of enrichment experiences.
The mission of graduate programs at California State University, Dominguez Hills is to promote advanced study, scholarly activity, and research. Through traditional and nontraditional ways of learning, students earn master's degrees, advanced certificates, credentials, and life enrichment. Graduate students make up a distinctive and highly valued segment of the university community, and graduate programs support the dedication of California State University, Dominguez Hills in educating a student population of unprecedented diversity for leadership roles in the twenty-first century.
Once again, we welcome you to the Office of Graduate Studies at California State University, Dominguez Hills.
About the Sociology Master's Program
The Department offers an established graduate program leading to the Master of Arts in Sociology with options in General Sociology and Research Skills. The program is designed to provide all students with a strong foundation in sociological theory and research methodology. The graduate program is designed to allow for a substantial degree of student choice. Students may choose a macro- or micro-based program of study and select from several areas for further specialization or experience. These areas include, but are not restricted to, such concentrations as social research; sociology of education; community and clinical sociology; law and society; criminology and deviance; and general sociology.  Finally, students may choose one of the following options to complete their program of graduate study: comprehensive exam, thematic project or thesis. Students with an interest in teaching and administrative applications of the degree are encouraged to complete via examination. Those with research interests or who may wish to pursue advanced graduate study toward a doctoral degree are encouraged to opt for the thesis or thematic project options. The project option is also a great option for students interested in applied sociology.
Our graduate students have been very successful securing funding for their graduate studies through several opportunities at California State University, Dominguez Hills: Graduate Studies and Research travel fellowships, Graduate Equity Fellowship, PEGS RA/TA fellowships, and PEGS travel fellowships.  
The Cal State Apply Application will be used to admit both General Sociology and Research Skills option students. Students must apply on or before March 1st to be considered for the Graduate Equity Fellowship. Due to processing times, we strongly recommend that you complete your Cal State Apply application and official transcripts at least 4 weeks in advance of March 1st deadline.
We also encourage all applicants to tell the admissions committee about your personal biography, educational journey, and your research interests as they relate to the MA in Sociology program in their personal statements
For more information about the application process to the MA in Sociology (General Sociology and Research Skills Options), visit the Sociology Department  website for prospective students.
For more information about the university, visit the California State University, Dominguez Hills website.
For more information about the college, visit the College of Natural and Behavioral Sciences website.
Admission Requirements
A Bachelor of Science/Arts Degree or equivalent from a fully accredited institution.
At least a "B" average in the last 60 semester units attempted (excluding lower division and extension units).
 
Admission Procedures
Important note: One ONLINE application for General & Research Skills options
To be considered for admission, submit an online application on Cal State Apply
This ONE application will be used to consider students who apply to the MA in Sociology in :
1) General Sociology OR 2) Research Skills options.  
 Online application requires the following four components:
Personal Information
Academic History
Supporting Information
Program Materials         
Fall application deadline: March 1st (priority screening for Graduate Equity Fellowship eligibility)
More information about the program including course offerings and undergraduate course requirements may be found by consulting the online school catalog for Sociology here.
Files that remain incomplete by the time the admissions committee begins reviewing applications will not be reviewed. 
For an overview of the coursework, see the current students page.