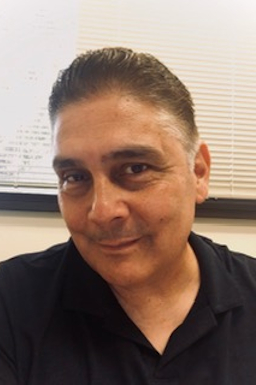 Associate Professor of English
Specialties: Latino/a Literature; American Literature
Contact Information
Office: LaCorte Hall, B-324
Rod Hernandez received his Ph.D. and M.A. in English from Stanford University, and his B.A. in English from UCLA. His areas of expertise are twentieth-century American literature, ethnic and gender studies, and Latinx literatures and cultures. From 2001-03 he was a UC President's Postdoctoral Fellow in English at UCLA, where he researched transnational and cross-cultural approaches to postwar American poetry. He has published essays in The Américas Review, Callaloo, XCP: Cross-Cultural Poetics, and New Thoughts on the Black Arts Movement.
Selected Recent Publications
Exhausted Ecologies: Modernism and Environmental Recovery published in 2020 by Cambridge University Press.
"The Spectacular Anthropocene." Angelaki 21.4 (Fall 2017): 19–34.
"The Black Sheep: Djuna Barnes's Dark Pastoral." Creatural Fictions: Literary Engagements with Species Difference. Ed. David Herman. New York: Palgrave Macmillan, 2016.
"Synge and Synge: Science and Irish Modernism." Modernist Cultures 10.2 (July 2015): 178– 200.
"Positive Inertia: D. H. Lawrence and the Aesthetics of Generation." Journal of Modern Literature 38.1 (Fall 2014): 38–55.
Undergraduate Courses Taught
ENG 230: Graphic Narratives and Cultural Differences
ENG 340: American Literature to 1865
ENG 345: Latina/o Literature
ENG 347: Literature of Ethnicity and Gender
ENG 490: Satire in Latinx Literature and Culture
Graduate Seminars Taught:
ENG 552: American Fiction and the Historical Romance
ENG 555: American Tragedies, Transnational American Imaginary