---
California's public K-12 schools continue to face a serious shortage of teacher, particularly from diverse backgrounds.
You can be a part of the solution.
The College of Education are looking for students who might consider becoming successful classroom teachers, especially for schools that serve diverse populations.
Is this you? Click here: http://bit.ly/2mQguNj
Spots are open to all students who meet the following criteria, but we are especially interested in students who have not yet considered teaching as a career option. Here are some of the characteristics that research has identified as indicators of effective teachers:
They are knowledgeable of their subject(s) and enjoy learning.
They are well-organized, persistent, and capable of multi-tasking.
They have had rich life and work experiences and may have followed an untraditional path to the university.
They have had out-of-school experiences with children of diverse backgrounds.
They have the capacity to empathize with the challenges of living in poverty and being disenfranchised.
They believe all children can be successful if appropriately taught.
Faculty members from the College of Education will invite the selected students to a Celebration of Teaching event in the University Loker Student Union on Wednesday, March 21, 2018 to introduce them to the exciting possibilities that a career in education offers.
Other CSU campuses have had great success with this recruitment strategy and we believe we can serve the K-12 schools in our service area through this approach.
Thank you for your assistance with this important initiative. If you have any questions, comments, or suggestions about this initiative, please contact Rita Anderson (rhuntanderson@csudh.edu) or John Davis, Dean, College of Education (jdavis@csudh.edu).
John Davis
---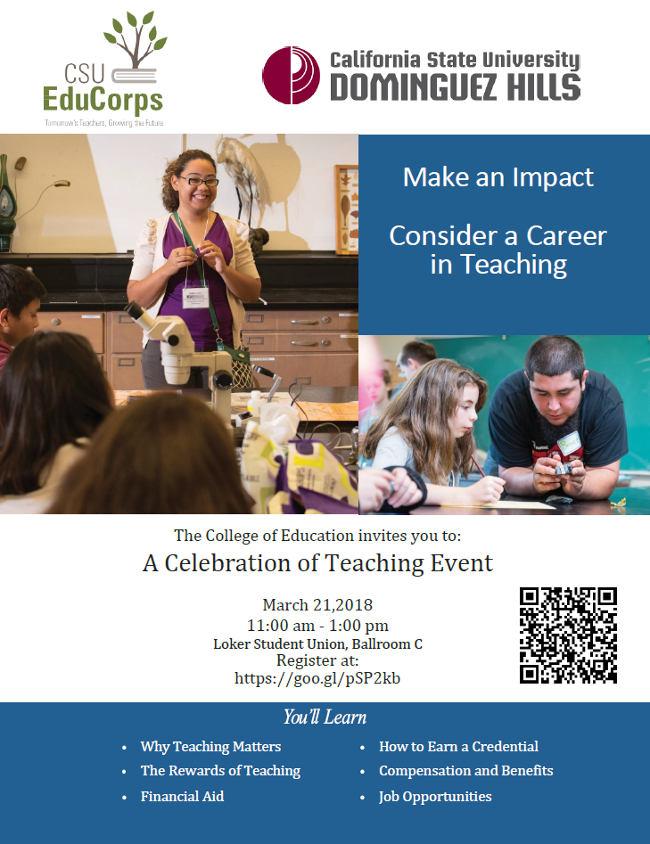 ---
AHA Statement on Confederate Monuments (August 2017)
The tragic events in Charlottesville, Virginia, have re-ignited debate about the place of Confederate monuments in public spaces, as well as related conversations about the role of Confederate, neo-Nazi, and white supremacist imagery in American political culture. Historians have been a vocal presence in these discussions, and the American Historical Association is compiling an ongoing bibliography of the diverse perspectives of AHA members.
The AHA has also released the following statement, approved by AHA Council August 28, 2017, about the role of history and historians in these public conversations. Rather than seeking to provide definitive answers to the questions posed by individual monuments, the AHA emphasizes the imperative of understanding historical context in any consideration of removing or recontextualizing monuments, or renaming public spaces.
The following affiliated societies have endorsed this statement:
Committee on LGBT History
Western Society for French History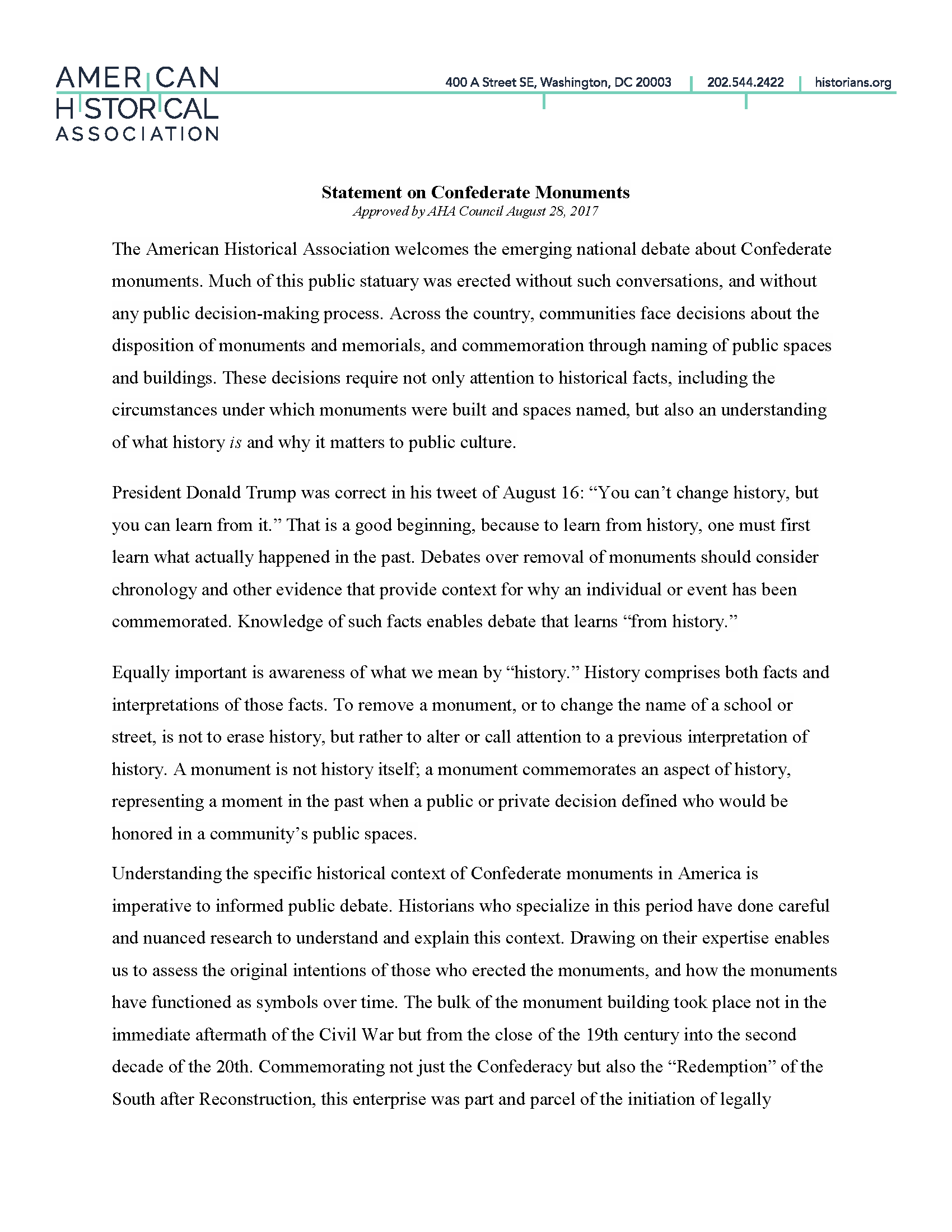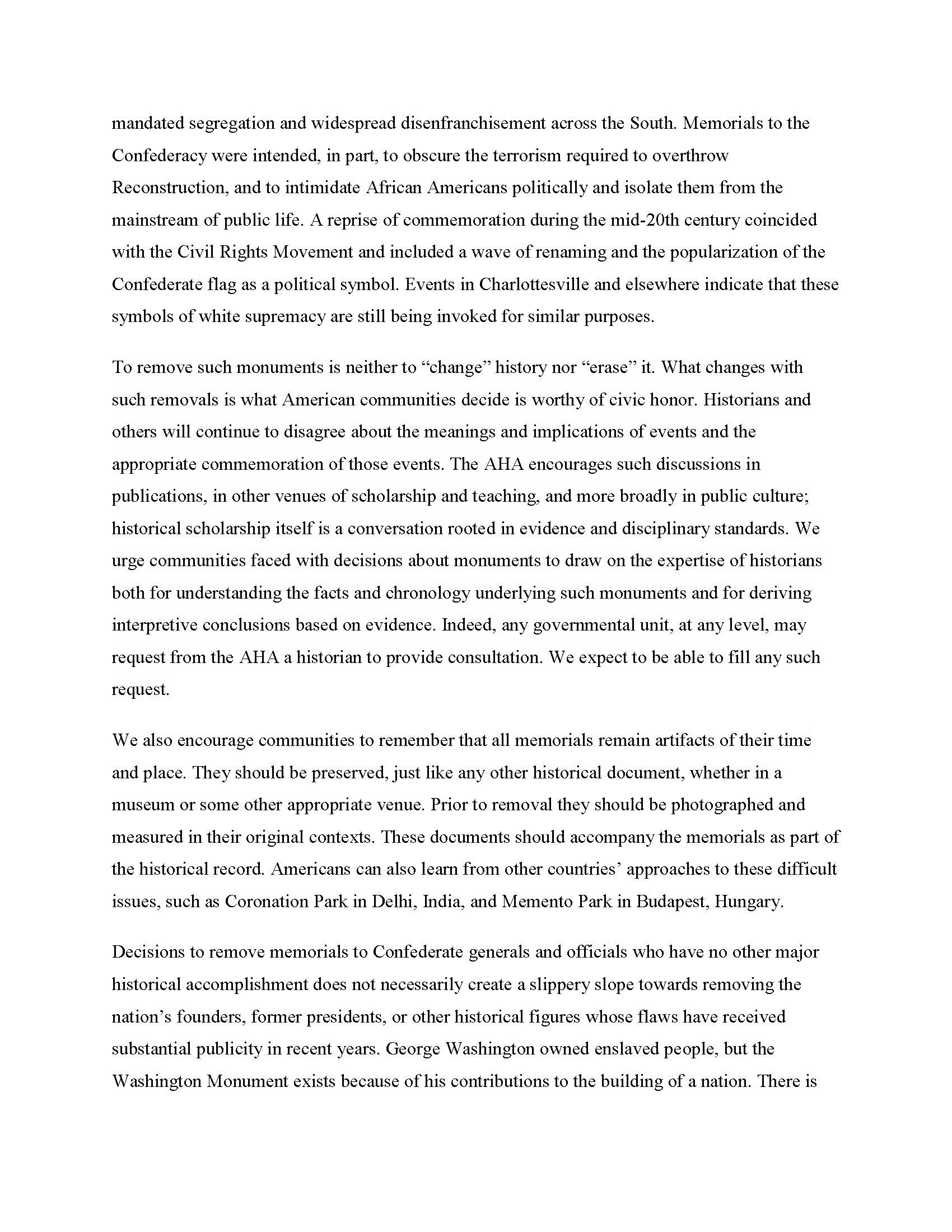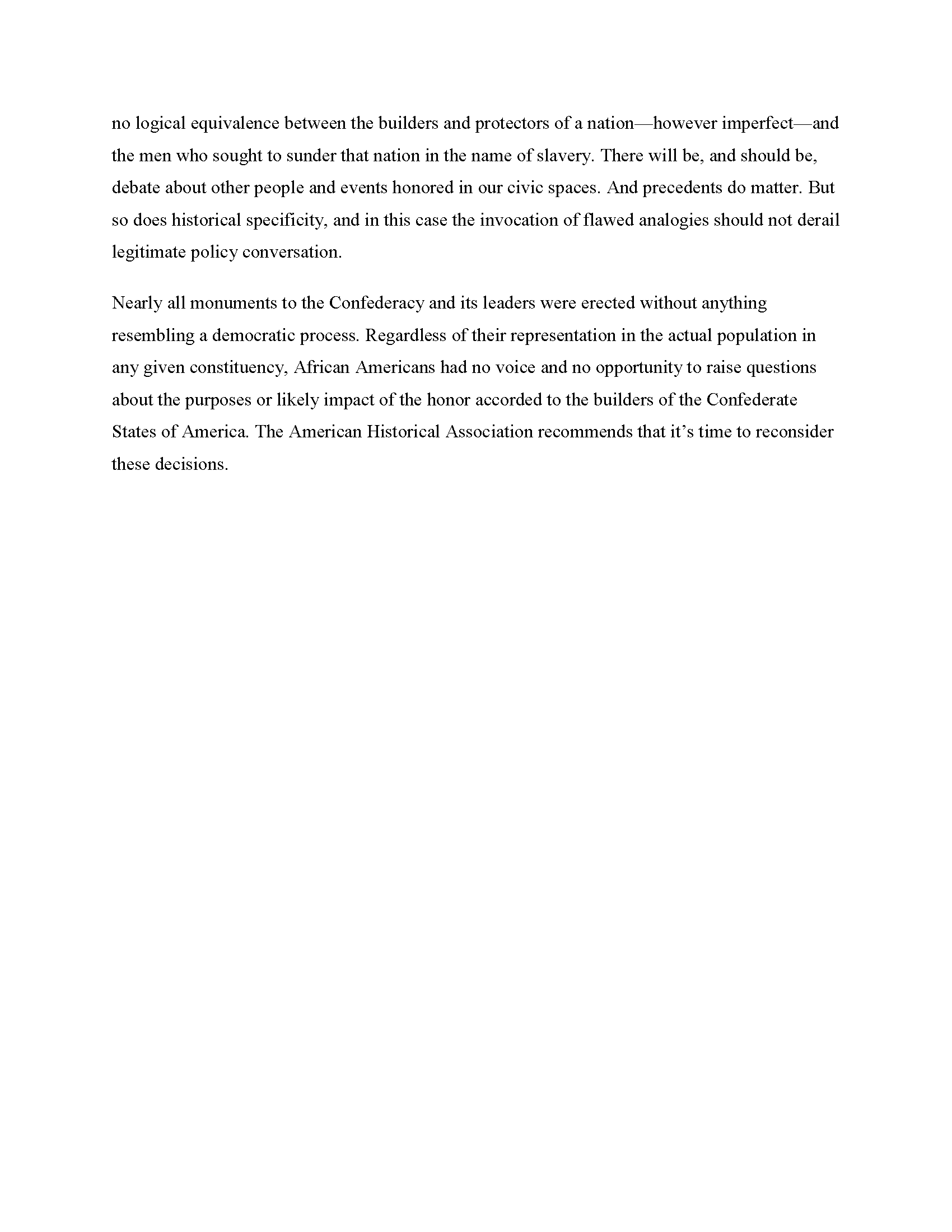 For more information please click here to visit the American Historical Association page.
---