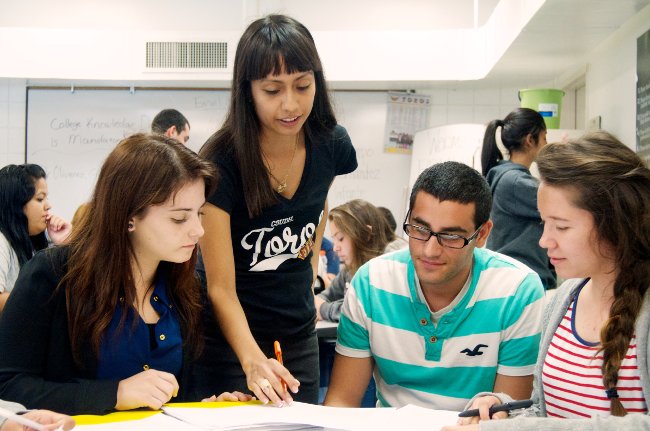 History Major: Education option
History/Social Science Single Subject Matter Credential Preparation Program
You enter this program by signing up for the B.A. in History - Education Option. The 69 units includes a number of lower-division courses, so if you are transferring from a community college you may have already completed some of these courses. Meet with the History/Social Science SSMPP Advisor (bring copies of your community college transcripts) during your first semester at CSUDH to check this out.
Note: that no lower-division course may be substituted for any upper-division course--no exceptions.
Completion of an approved subject matter preparation program or passing comprehensive examinations in the subject matter field (the CSET test) fulfills one part of the requirements leading to the Single Subject Teaching Credential in Social Science.
Before advancing to the student teaching phase of a post-baccalaureate teaching credential program in social science, students must demonstrate competency in the subject matter for which history/social science teachers in grades 6 through 12 are responsible. There are two approved methods for demonstrating subject matter competency before the California Teacher Credentialing Commission (CTC). Students must pass the CSET exam in social science, or they must earn a subject matter waiver by completing a CTC-approved curriculum program, like the History Education Option (Please note that the CSET is not the same examination as the CBEST)
To earn the subject matter waiver, students must earn a 2.85 GPA (as well as C or better in all program courses) and they must submit a summative portfolio for review by an academic advisor.
Resources
Below is the list of required courses.  Please review the Portfolio Requirement and Assessment Rubric below to find out about the details of this program.
History/Social Science SSMPP Advisor
Professor Laura Talamante is the advisor for the History/Social Science Single Subject Matter Program.
If you have questions about the program or need advising, contact her directly by email address: ltalamante@csudh.edu.