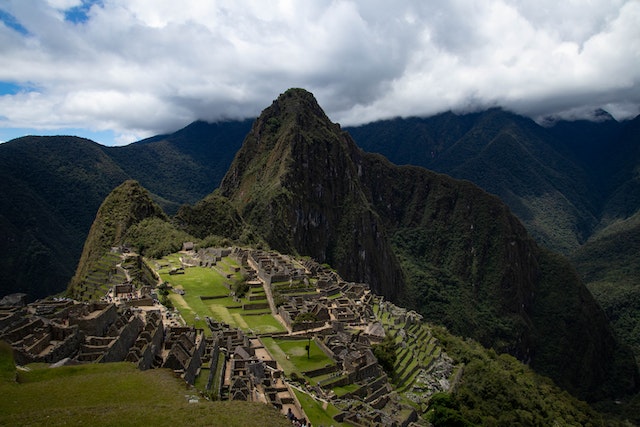 History Degree Options
The CSUDH History Department offers an undergraduate major and minor in history. It provides history subject matter content for teachers in Liberal Studies and secondary education, and undergraduate subject matter for college history teaching. It also lays a foundation for further training in history graduate programs.
High school students are encouraged to take broadly based humanities and social science courses. Students transferring from community colleges may apply appropriate lower division courses towards the major, especially courses in world civilization.
The history program offers a wide range of topical and area courses. Lower-division survey courses help students make connections between the events and persons of the past as they learn how historians find and evaluate evidence. Upper-division courses study specific eras and topics in greater depth. The three courses required of all majors, HIS 300, 400, and 490, give students a solid understanding of the terms, methods, and theories historians use in the study of the past, and equip them to engage in historical inquiry on topics of interest to them. History courses are useful either as general electives or as part of several interdisciplinary majors.
The standard History Major requires 45 units or 15 courses:
Two lower-division courses in World Civilization (HIS 120 and 121)
Three core courses (HIS 300, 400, and 490)
A three-course concentration in non-United States history (no more than two courses per continent) from the courses numbered 305, 310-319, 360-369 and 395, when the subject is appropriate.
A three-course concentration in United States history (two should be period courses, selected from the courses numbered 330-336. One should be topical, selected from the courses numbered 340-359 or 395, when the subject is appropriate).
Four electives (including at least one topical course)
Please visit the Traditional Degree option page for more information
History students wishing to obtain the authorization in History/Social Science Single Subject Matter, in order to teach history and social science in junior high or high school, should declare this option as their major. NOTE: both new and continuing students should enroll in or switch to this Option in the History major.
Please visit the Education Degree option page for more information
The History Minor requires 15 units. Students may take any five other upper-division courses to complete their minor. Please refer to the University Catalog for a description of courses.