Program Overview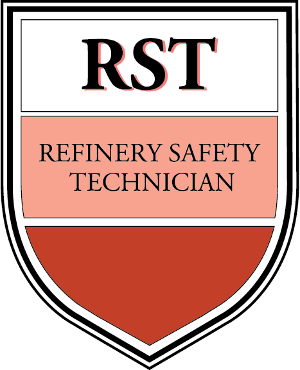 This program consists of nine courses offered for CEU credit and is focused on the responsibilities of a safety technician in the refinery setting. Participants will be prepared with a solid foundation to assist refinery safety managers in facilitating OSHA regulations and meeting performance expectations of employers. Course content addresses refinery process overview and safety regulations; hazard recognition and conducting risk assessments; and safe work practices such as "hot "work and confined spaces in refineries. Participants who complete the certificate program will be able to perform typical functions of refinery safety staff assigned to work with maintenance subcontractors. The curriculum will prepare crafts and trades persons associated with gasoline refinery operations to enter refinery employment as a safety technician.
Interested in this program? Get on our interest list by emailing us.
Learning Outcomes
Students who successfully complete the Certificate program will be able to:
Identify common injury risks in a variety of refinery maintenance activities.
Conduct risk assessments of work activities and identify controls
Describe general refinery operations and process hazards
Conduct day to day safety inspections of various work areas in a refinery setting
Conduct audits of safe work practices (hot work, work at heights, confined space)
Asses competency and coach employees and supervisors on safe work processes
Evaluate, summarize and present data from audits and field observation to stakeholders (employees, supervisors and manager).
Assist supervisors in injury case management
Required Courses
To earn the Refinery Safety Technician Certificate, participants must complete total of nine required courses:
Required Prerequisites (Complete 1)
OSHA 510 OSHA Standards for the Construction Industry
OSHA 511 Occupational Safety and Health Standards for General Industry
Required (Complete 6)
Electives (Complete 2)
Requirements for RST Certificate of Completion
To earn the certificate participants will complete nine (9) required courses; at least five (5) courses must be completed through the CSUDH OTIEC. All courses must be completed within five (5) years. Courses taken through other official OSHA Training Institute Education Centers can be used to fulfill up to four (4) courses required for the Refinery Safety Technician certificate of completion.
Who Should Attend
Foremen, superintendents, loss control representatives, human resources, workers compensation administrators, risk management personnel, supervisors, safety consultants, safety engineers and safety managers.
Eligibility Requirements
This program is open to all participants interested in the field of Occupational Safety.
Special Features
Courses are offered for continuing Education Units (CEUs). Nationally recognized standards govern attendance requirements to earn CEU credits. A permanent record is established, and students may request CSU Dominguez Hills' transcript either online or by calling the University Records office. Students not pursuing the certificate of completion may take individual courses.
Class Time:
165 Hours
Other Time, including lab:
All Courses have lab components that is included in the 165 hours
Day or Night Classes:
Day and weekend classes
Program Prerequisites:
—At least high school-level math, reading, language and writing skills
—2 years of experience working in refineries or commercial construction related activities
Equipment Used in Program:
Personal Protective Equipment
Target Occupations:
—At least high school-level math, reading, language and writing skills
—2 years of experience working in refineries or commercial construction related activities
Target Sector:
Refinery and Commercial Construction Industry
Total Program Fees:
$4,820