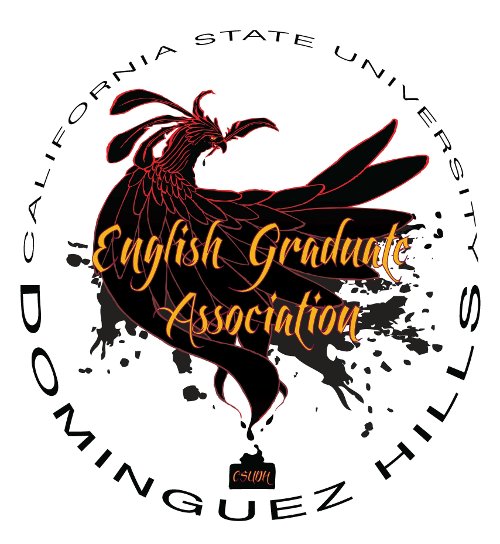 The English Graduate Association is an official organization of the CSUDH English Department, which seeks to promote literacy beyond the walls of the university, encourage English faculty-student relations, and cultivate collegiality amongst graduate and undergraduate students through networking, workshops, and events. The English Graduate Association promotes literacy, English and professional development, and the building of student leadership. EGA brings an awareness of English related opportunities on Campus to all English majors.
For membership information please email csudhega@gmail.com or contact the EGA's faculty advisor, akalaidjian@csudh.edu.
Follow us at: CSUDH EGA Facebook
Follow us at: CSUDH EGA Instagram
English Language Conference
The annual English Language Conference (E.L.C.), sponsored by the English Graduate Association, allows students to highlight their academic achievements, strengthen their connection to faculty, and network while gaining valuable experience and confidence in a conference setting. The English Language Conference seeks papers from scholars in all fields of English, including but not limited to Literature, Rhetoric and Composition, TESL, Creative Writing, and Education. E.L.C. is organized by CSUDH's English Graduate Association and provides a platform for students to present research on their field of interest. The objective is to give students an opportunity to practice presenting in a conference setting, network with fellow scholars, receive constructive feedback, and add public speaking experience as well as a published abstract to resumes and CVs.