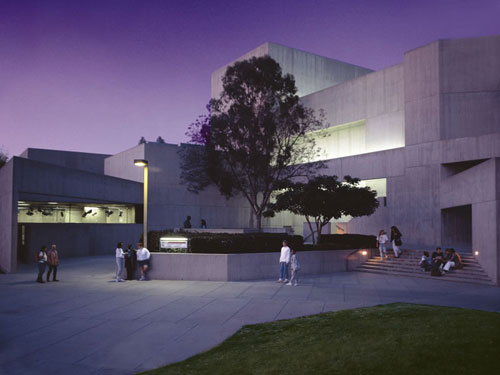 University Theatre
This is our award-winning, state of the art University Theatre where most of the Theatre Arts plays are produced. The University Theatre has a scene shop, state of the art lighting and sound equipment, rehearsal room, a men & women dressing room, offices, a box office, design rooms, and a comfortable lobby. Our University Theatre can fill a maximum number of 485 seats for Lectures, Cultural Programs, Plays, Concerts, and Dance recitals. Did we also mention we have a beautiful landscape surrounding the University Theatre?
For more information or to plan an event in the University Theatre, call (310) 243-3588. If you are planning to use the University theatre for a special event, please register eight to six months in advance.
Our office hours are Mondays through Fridays 9 a.m. till 5 p.m. Pacific Standard Time.
Need Directions to the University Theatre?
It is located at 1000 East Victoria Street, Carson, CA 90747. The University Theatre is 15 to 20 miles south of Downtown Los Angeles.
For info on how to get there, call the department at (310) 243-3588 or click here for maps.