Data Tools
This site provides tools for exploring student data and uses both census and live data to help you find answers to your questions. Each dashboard includes institutional and student characteristics filters. Data guides are available by topic in the Knowledgebase and are linked in each dashboard set. CSUDH faculty and staff can access dashboards below by using username and password to login (once access request forms have been completed). Open access is in development and will be available soon.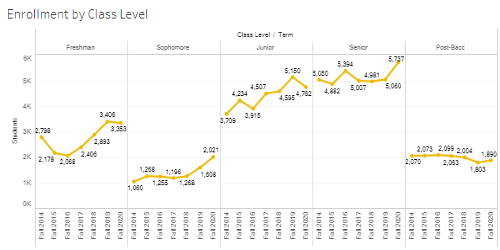 Enrollment
What are the characteristics of students and how have they changed? Are there equity gaps?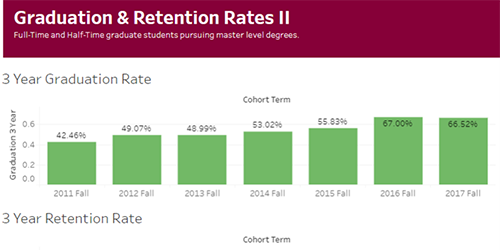 Retention & Graduation
Are we on track to reach graduation goals? Are there equity gaps?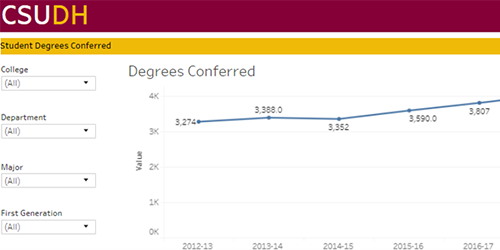 Degrees Conferred
Are degree conferrals aligned with increased enrollment?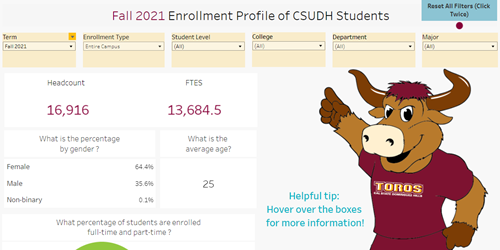 What is the headcount and FTES? What are the characteristics?
Admissions Funnel
How large is the application pool for my program this year and who's in the pool?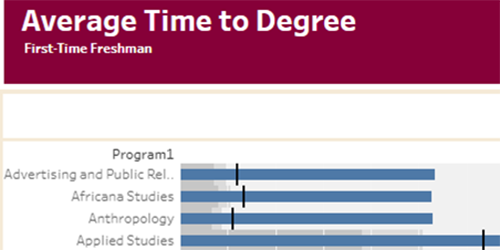 Time to Degree
Has the time to complete a degree changed? Which takes longer? For whom?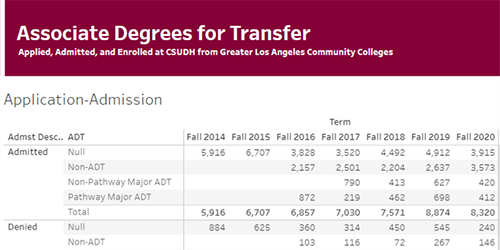 Associate Degree for Transfer
Which colleges are transfer students from and how do those on a pathway do, compared to non-pathway majors?
Graduate Student Success
What is the enrollment and graduation rate by major, time status, and demographics?
Alumni Outcomes
What are the earnings for CSUDH alumni by major and industry 2, 5, 10, 15 years out, vs. non-completers