Conference Services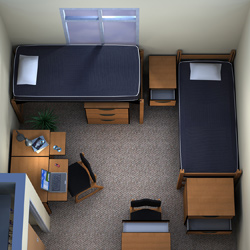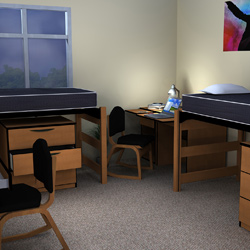 University Housing Services offers conferencing during the summer months (June - August) on a first come, first serve basis. We can accommodate a wide range of functions, whether you have a small afternoon conference or are hosting a large, overnight camp needing up to 500 beds.
Our facility offers a variety of fully furnished apartments and a residence hall building. The apartments include one bedroom/one bathroom (to accommodate two people), two bedrooms/one bathroom (to accommodate four people), and three bedrooms/two bathrooms (to accommodate three to six people) units. The residence hall includes double occupancy, triple occupancy, and quadruple occupancy rooms, with community bathrooms and kitchen.
Click to see floor plans, photos, and a virtual tour of our facilities and accommodations.
---
Ready to book?
Contact our Senior Conference & Business Operations Coordinator Susana Montano at (310) 243-2282 or smontano@csudh.edu.  Mrs. Montano will help you determine what facilities and services you will need, as well as help you coordinate the planning of your event. Please fill out the Conference Guest Registration Form below and email it to Mrs. Montano at smontano@csudh.edu to begin your reservation process.
To view our 2022-23 Conference Contract Agreement and Rates, please click the corresponding link below.
A 10% non-refundable deposit is required at the time of booking. Our rates are based on a per person, per night basis and are subject to change. Please note that the cost of parking is NOT included in any of our rates.
---
Helpful Information
Our facilities offer a friendly staff, volleyball & basketball courts, BBQ grills, 24-hour laundromat, vending machines, and secure parking. 
You will share the campus with other conference attendees and with summer session students during your summer stay. Our professional staff will ensure a pleasant and successful stay.
---
Housing on Social Media: