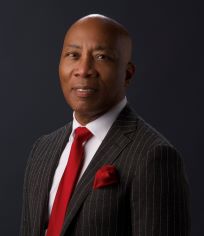 At California State University, Dominguez Hills, students are our number one priority. While we know you are here first and foremost to learn and to earn a degree, we also recognize and believe that there is a lot more to an impactful college experience than just academics. That's where the Division of Student Affairs will serve as your direct partner. One of our priorities in the Division is to foster a sense of belonging and community. We want you to feel connected and valued, as these are essential building blocks to deep and engaged learning.
The Division of Student Affairs has assembled a wide variety of resources to address the many opportunities you have to learn and grow outside the classroom, to help you deal with many of the challenges you face coming into college and to help you chart a successful path after you graduate from CSUDH. So, we are not simply looking for students to survive; we want you to thrive in an environment that allows you to become your best self.
In closing, it is my privilege to lead a stellar group of faculty, staff and students in the Division in creating programs, services, and practices that enhance the student experience. We intentionally engage many campus and community stakeholders because students learn in a variety of co-curricular settings. We collaborate with others to ensure that your experiences are rewarding and fulfilling. If you need any help finding what you need, don't hesitate to contact us or visit our office.
There is no place like CSUDH and there is no one like you. We believe that's a winning combination. Once a Toro, Always a Toro!
Sincerely,
Dr. William Franklin
Vice President for Student Affairs