Program Overview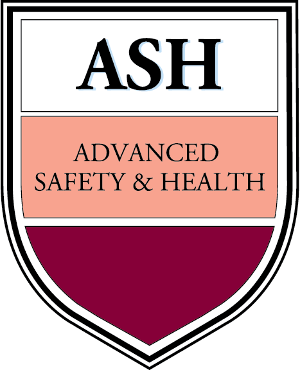 The Advance Safety and Health certificate is design for individuals looking enter the field of occupational safety and health and for whom a professional certificate contributes to career advancement and professional recognition. The program focuses on employee's rights, employer's responsibility and hazard recognition with regards to occupational safety and health. Because the field of safety is different at every jobsite the Advance Safety and Health certificate allows for flexibility in both the required and elective courses. Depending on whether a certificate participant is seeking a career in Construction or General Industry Safety, students are required to choose from either track. These courses extensively review both federal and state occupational safety and health standards a safety professional need to be familiar within the performance of their duties.
Learning Outcomes
Students who successfully complete the Certificate program will be able to:
Perform research in electronic and print formats of OSHA Safety and Health standards, policies and procedures.
Utilize OSHA standards and regulations to supplement an ongoing safety and health program.
Identify common violations of OSHA standards and propose abatement actions which fulfill regulatory mandates.
Demonstrate understanding of the different levels of standards (State/Federal) and how they apply to a specific industry.
Create "workplace safety plans" which focus on legally eliminating hazards and maintaining a safer and healthier work environment for themselves and their co-workers.
Demonstrate understanding of specific OSHA standards and regulations which apply to their occupational specialty.
Required Courses
To earn the Advanced Safety & Health Certificate, participants must complete total of seven courses: four required and three electives.
Construction Track – (4 Required Courses)
Electives for Construction and General Industry – (Complete 3)
Advanced Safety & Health Certificate Requirements
To earn the Advanced Safety & Health Certificate, the individual will have to successfully complete seven required courses. At least four of the courses, including the final two, must be completed through the CSUDH OTI Education Center. All courses must be completed within a 5 year period. Courses taken through other official OSHA Training Institute Education Centers can be used to fulfill up to three courses required for the Advanced Safety & Health certificate.
Who Should Attend
Individuals looking to enter the field of safety including supervisors, company owners, top and middle management, loss control representatives, human resources, risk management personnel, general managers in all industries.
Special Features
Courses are offered for continuing Education Units (CEUs). Nationally recognized standards govern attendance requirements to earn CEU credits. A permanent record is established and students may request CSU Dominguez Hills' transcript either online or by calling the University Records office. Students not pursuing the certificate of completion may take individual courses.
Class Time:
224 Hours
Other Time, including lab:
All Courses have lab components that may require the use of personal protective equipment (PPE)
Day or Night Classes:
Day and weekend classes
Program Prerequisites:
—At least high school-level math, reading, language and writing skills
—Some experience in the industry in which you intend to apply this training
Equipment Used in Program:
Personal Protective Equipment
Target Occupations:
Occupational Health and Safety Specialists, Safety Professionals, Safety Managers, Safety Engineers, Risk Assessment Coordinators, Supervisors of all industries
Target Sector:
All Industries
Total Program Fees:
$5,175